SELF-CARE & HANDS-ON HEALING PRACTICES FOR A LIFE WELL-LIVED
Tools to help you embrace the loving-kindness
lifestyle you deserve.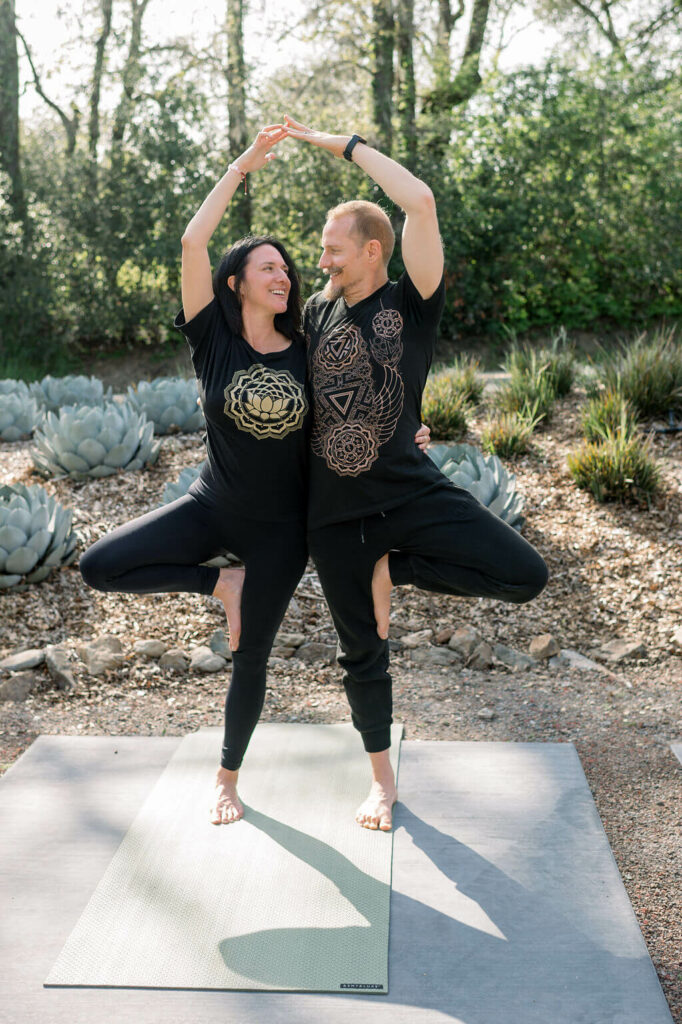 All levels welcome! We offer a variety of resources for every body as you journey toward a loving kindness lifestyle.
Heath and Nicole were first introduced to the word "metta" or loving kindness in their travels to Thailand. At Living Metta, we embrace the idea that loving kindness is an essential part of the human experience and to a life well-lived.
As a continuing education company, we offer tools and resources to guide your experiences in giving and receiving loving kindness.
We believe that a loving kindness lifestyle is the gateway to helping us connect better with ourselves and the world around us.
Click below to learn more about our different approaches to helping you embrace "metta" and taking exquisite care of yourself along the way.
What does it mean to live a loving kindness lifestyle?
This is not just a theory, but something you can live into. We've created steps that are simple, effective, enjoyable and friendly so you can take exquisite care of yourself and embrace what it means to give AND receive loving kindness.
Tools of a loving kindness lifestyle include Beginners and Pro level instruction in:
Yoga Therapy
Medical Qigong
Breathwork
Meditation
Bodywork
Benefits of a lovingkindness lifestyle:
Healthier relationships
Meaningful, felt experiences
Science-based education
Pleasurable, healing movements
Greater ability to focus
Feel at home in your body
"Heath and Nicole are a cosmic couple who embody loving kindness in such practical ways! I leave their courses feeling inspired and take away new approaches I can immediately integrate into my life."
"The balance of soulful presence, playfulness, professionalism, and experiential learning opportunities was amazing and rich. I am truly grateful for such pure reflections of living metta on my journey right now…"
"I enjoyed the practice of qigong and awareness exercises. It provided a complete and healing experience."
Metta
Community
Essentials
All Access 50+ Hours of Self Care & Touch Therapies VOD. New Videos Are Added Monthly
Metta Community PRO Plus
MTs and RYIs earn up to 32 CEs from Home Study Library, 20% Discount on Upcoming CE Webinars, Webinar Library, Seasonal At-Home Retreats, Monthly Live Meet-ups with Heath and Nicole, and All Access 50+ Videos On Demand.
Metta Community Pro
Entire Home Study Library (no CEs included), 10% Discount on Upcoming CE Webinars, Webinar Library, Seasonal At-Home Retreats, Monthly Live Meet-ups with Heath and Nicole, and All Access 50+ Videos On Demand.


"We want to inspire others to feel as good as possible for the rest of their lives."
Informed by our 25 year relationship building a loving kindness lifestyle, traveling around the world, and fueled by our insatiable curiosities, we created Living Metta to be a wellspring for healing, discovering and loving more fully.
The approaches we share stem from ancient practices and are supported by modern science. And we don't offer anything we don't practice ourselves. We like to say, "it's kitchen and bedroom tested."
We ALL want to feel better. Living Metta offers a variety of unique movement, breathing, and touch therapies that will help you co-create the wholeness and healing you desire.
At Living Metta, we bridge the science with the senses so you can heal, grow, and embrace a loving kindness lifestyle in all of your relationships, starting with yourself.
Join our loving and kind community today.