Thailand Adventure November 2-14, 2019
November 2, 2019

-

November 14, 2019

Join your guides, Heath & Nicole Reed, on a journey of loving-kindness,
into the heart of Thailand.
Immerse yourself in the beautiful foothills of the Himalayas, dotted with sacred temples, smiling locals, delicious cuisine, jungle excursions, and the healing art of Traditional Thai Massage.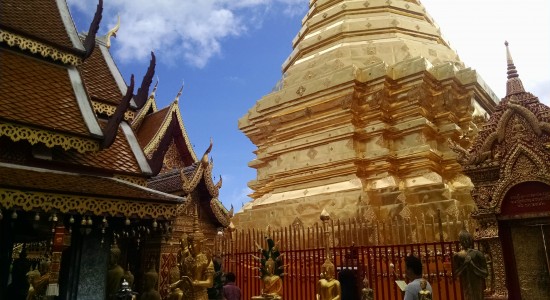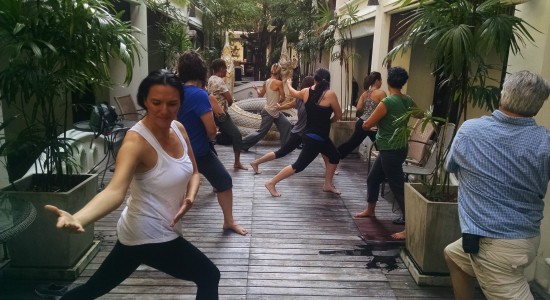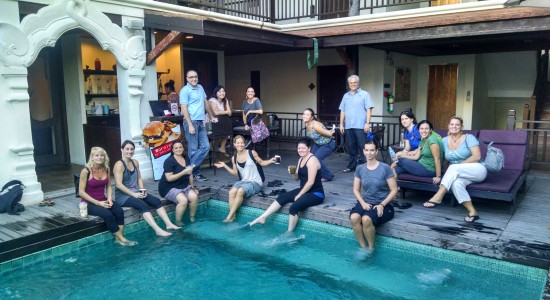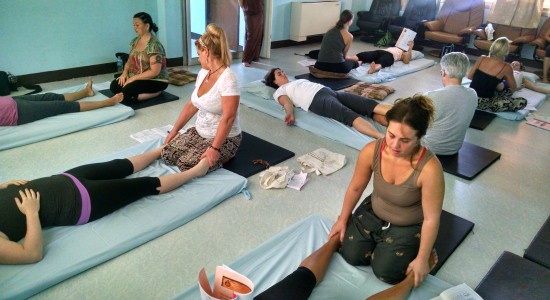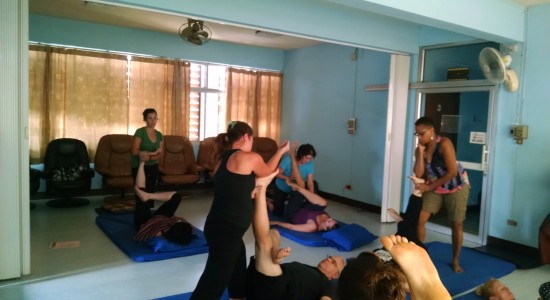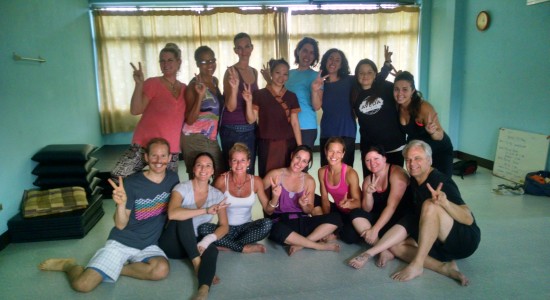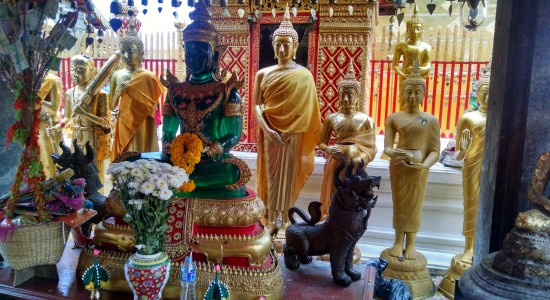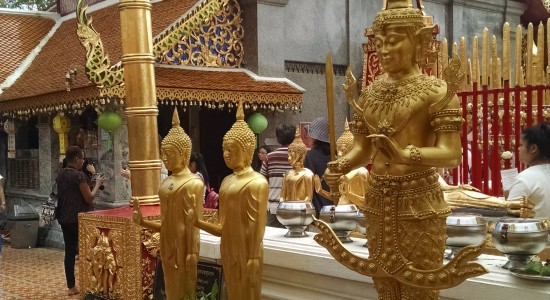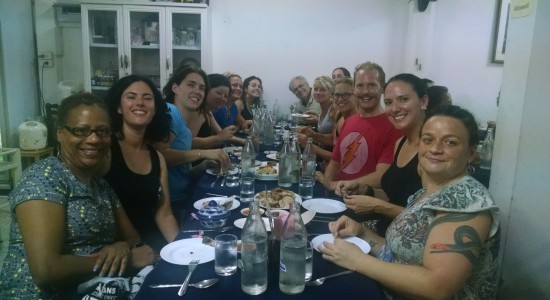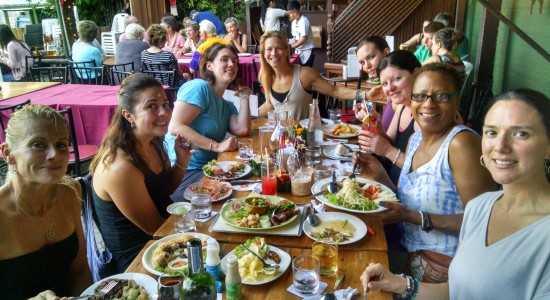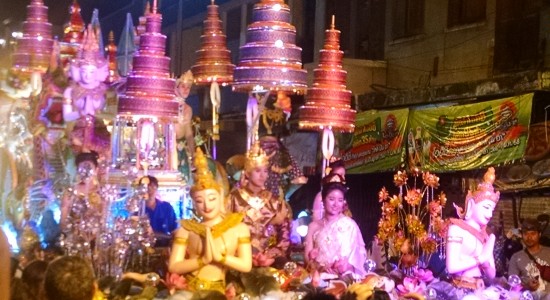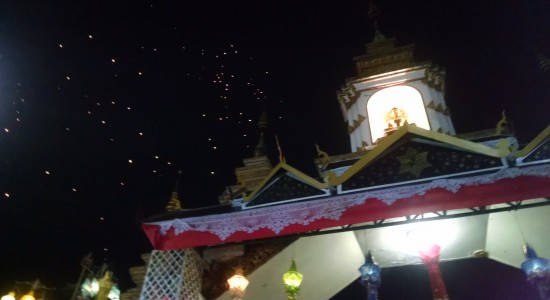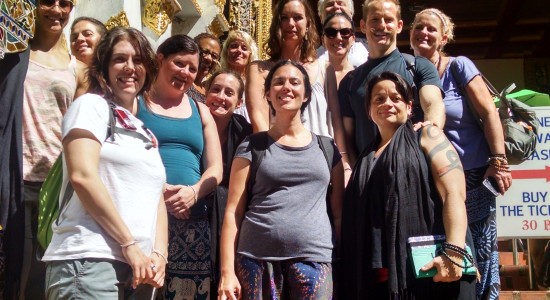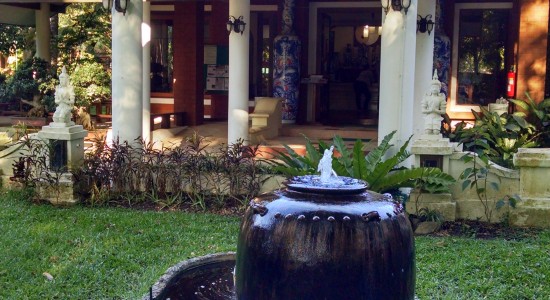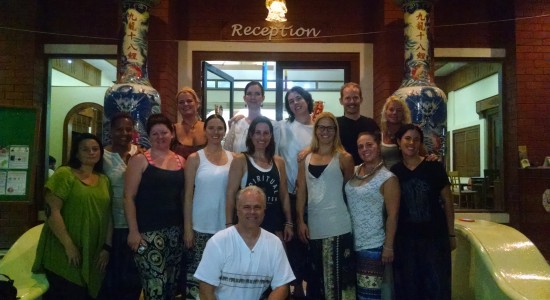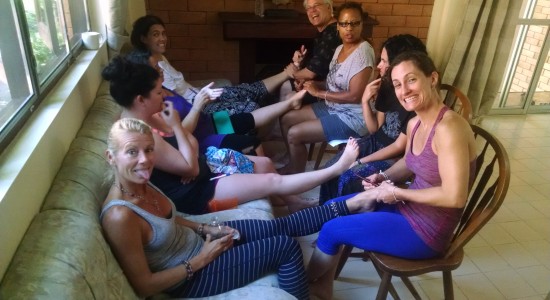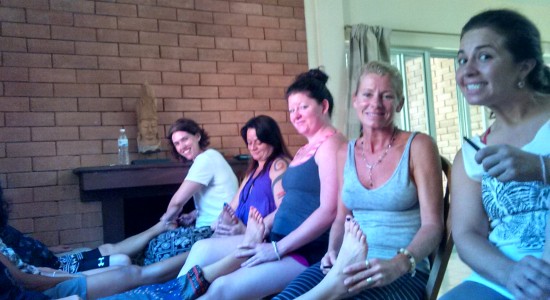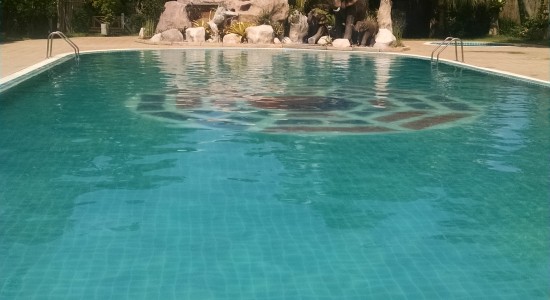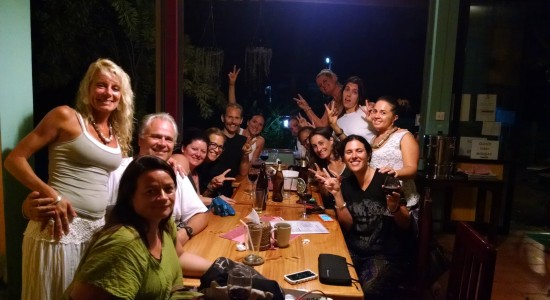 Thailand Adventure Includes:
All meals, lodging, and local transportation

Week-long Traditional Thai Massage training

Daily movement and meditation practice

Cultural orientation with local experts

Visits to the famous Doi Sutep and other local temples

Experience the healing sanctuary for displaced elephants at Elephant Nature Park

Culinary expeditions sampling some of the best offerings of South-East Asian fare

Blind Thai Massage Treatment

50 NCBTMB Approved CEs

***Important Note: Price of this Thailand Adventure does Not include airfare to and from Chiang Mai, Thailand***
Itinerary
Day 1 (Saturday) Arrival, welcome meet up, and orientation at 5pm and first group dinner
Day 2 (Sunday) Cultural Immersion with Simon and Nannah Dean, receive Traditional Thai Massage, visit local temple, Street Foodie Tour (the famous Sunday Walking Market will be open until midnight if you're up for late night shopping)
Day 3-7 (Monday-Friday) Hands on Traditional Thai Massage training at the Old Medicine Hospital
Day 8 (Saturday) Free Day with optional excursions: Thai Cooking Class, Thai Massage therapies, Tiger Farm, Zip Line Adventure, Jungle Trek
Day 9 (Sunday) Morning and afternoon Doi Sutep temple excursion (dinner is on your own)
Day 10 (Monday) Q&A Thai Yoga Massage variations with Heath and Nicole and option to receive more  Thai Bodywork
Day 11 (Tuesday) Elephant Nature Park
Day 12 (Wednesday) Free morning and afternoon and regroup for evening celebrations 5pm with the Loi Krathong festival
Day 13 (Thursday) Group breakfast and Sawadees 😀
Optional Day 14+ (enjoy an extended visit in Thailand and/or in the surrounding areas. We are happy to share insight to help you customize your own private tour :D)
Nicole and Heath have been visiting Thailand since 2001, and have cultivated a treasure-trove of local contacts to help Westerners connect with a truly authentic Thai cultural and healing experience. Some of our friends that you'll be sharing time with are:
Teachers at the Old Medicine Hospital- This is the oldest traditional Thai Medical Learning Center in northern Thailand, where Heath and Nicole first studied Thai Massage. Taught by proteges following the great Master Sintorn Chaichakan's lineage, students receive a thorough grounding in the theory and application of traditional Thai Massage. We will practice and receive traditional Thai massage, stretching, and reflexology therapies to balance the physical and energetic body, heal pain, and feel good from the inside, out.
Blind Thai Massage Practitioners- It is common in many Asian countries to train blind citizens to become massage therapists. All participants on this retreat will receive a Thai Massage session from a Blind Thai Massage therapist (you may schedule more sessions for added charge). This is an unique, once-in-a-lifetime experience, harnessing empathy and loving compassion for both giver and receiver.
To ensure the quality of our time together, this retreat is limited to a total of 14 participants.
Participants do not have to have any previous massage experience.
Thailand Adventure Individual Early Registration is $3,199
Add $1,000 charge for Private Room Accommodation
Regular Retreat Registration is $3,399 if you register after January 1, 2019.
Register online with the "Add to Cart" buttons above or call Heath and Nicole at 602.751.1201 to register. Your first payment of $250 will serve as your deposit and secure your reservation. We request you pay your remaining balance with three (3) additional installments of $983 payments on Jan 1st, May 1st, and Oct 1st, 2019 (customized payment plans available upon request).
Refund & Cancellation Policy for Thailand Retreat
There is a no risk, 14 day period to cancel your registration and receive a full refund for any reason.
Participants who cancel their registration after the 14-day grace period, but prior to August 1, 2019, will be returned 50% of their deposit plus 100% of any other payments.
Participants who cancel their registration after August 1, 2019 will receive no refund. You are only eligible to a 50% refund from cancelled registrations after August 1, 2019 if we are able to fill your reservation.
We reserve the right to cancel this retreat no later than August 1, 2019. If we cancel, you will be refunded 100% of your payment for this retreat. We will not refund airfare.
Testimonials from participants…