Date/Time
Date(s) - 02/23/2018 - 02/25/2018
6:00 pm - 9:30 pm
Location
Inner Vision Yoga Studio, 14CEs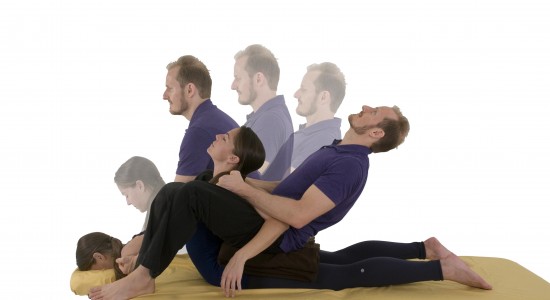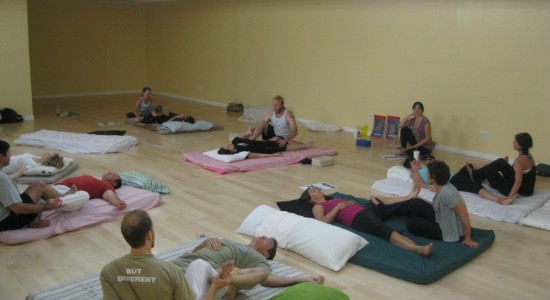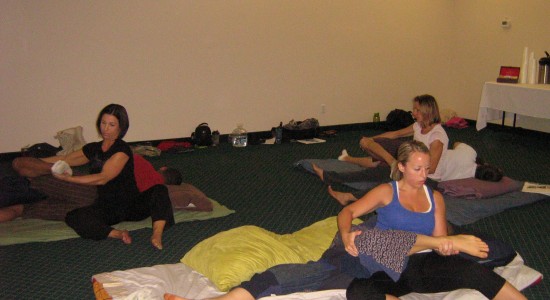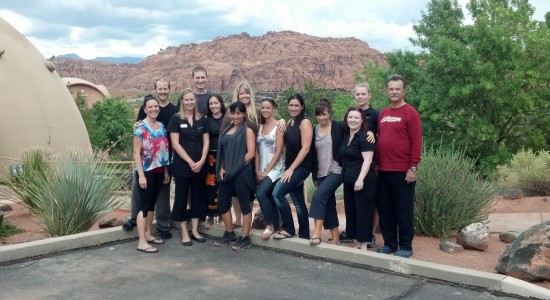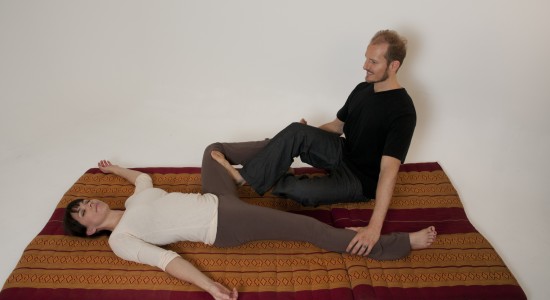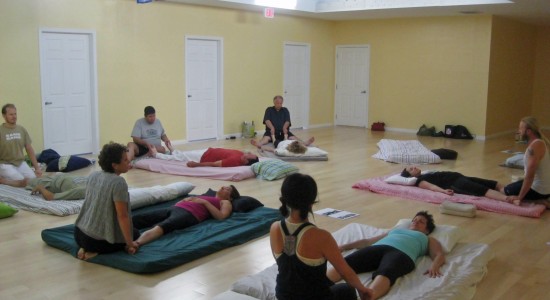 Experience 2+ hours of facilitated stretching using diverse tools like elbows and feet. You will be able to perform a full body Thai Yoga Massage or be able to integrate these stretches into any massage session. Also, you earn 14 AZ state- and NCBTMB-approved CEs.
Thai Yoga Massage Benefits:
Relieve common aches, like Neck, Shoulder, Leg, Hip, & Low Back Pain

Restore Muscle Balance

Increase Flexibility & Range of Motion
Dates & Times:
Friday, Feb 23rd, 6-930pm
Saturday, Feb 24th, 12-6pm
Sunday, Feb 25th, 12-6pm
*Contact us with questions at 602.751.1201 or info@heathandnicole.com
Thai Yoga Massage: Dynamic Stretching & Loving Kindness
Join us as we practice assisted Yoga stretching blended with ancient Thai healing therapies. Grow your flexibility and body intelligence as you experience safe and profound ways to gracefully move yourself and your students around the mat. Build trust and intuition on how and when to provide therapeutic touch, and increase your confidence in providing yoga alignment adjustments. Best of all, increase your capacity to give and receive loving kindness (or what the Thais call "Metta").
Thai Yoga Massage, nicknamed "Lazy Person's Yoga", combines massage techniques with deep yogic asana to provide potent, therapeutic results. Build your touch therapy possibilities as you utilize tools like your elbows and feet to assist and adjust, and to massage and stretch others safely. Thai Yoga Massage also provides pain relief, improved flexibility, and creates length and spaciousness in both giver and receiver.
Your teachers, Heath and Nicole Reed have studied with Thai Massage masters in Thailand for over 15 years, and have taught this style of massage throughout the country to thousands of students. At the heart of this ancient healing practice is the concept of "metta" or loving kindness, and Heath and Nicole emphasize this in their approach to learning and practicing Thai Yoga Massage. 
Join us as we share the gift of healing touch and expand your healing potential! 
* You don't need to have a partner to join us, though couples often have a great time when they join in together!