Date/Time
Date(s) - 11/25/2018
12:00 pm - 2:00 pm
Location
Inner Vision Yoga Studio, 2CEs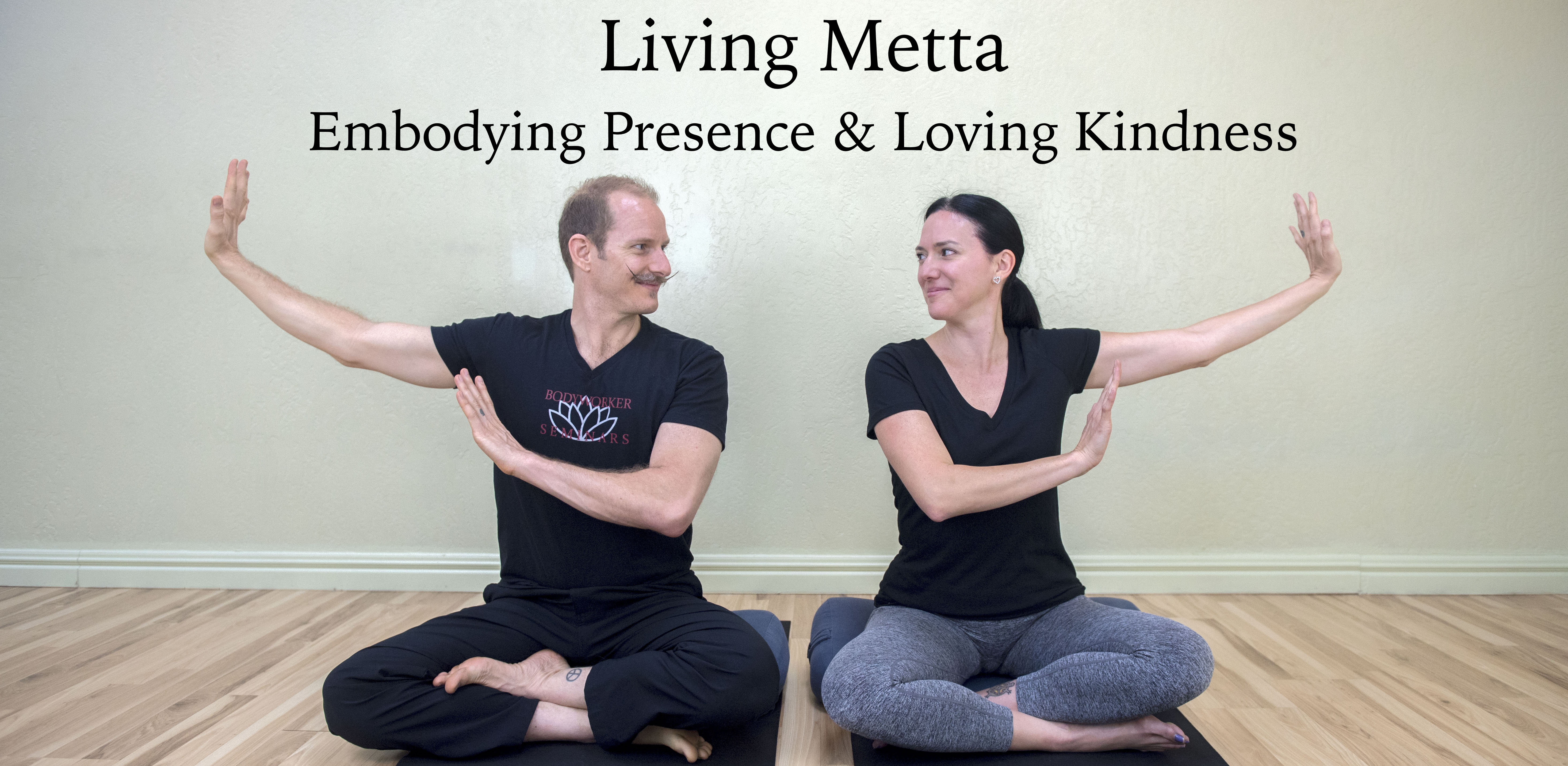 As we approach the end of the year, it is the perfect time to enjoy our bounty, to compost past debris, and to fertilize new dreams!! Together we will explore transformational moves that allow for easy completions and heartfelt appreciations. Experience a synergy of conscious breathing, medical qi gong, yin yoga and other tools of inner alchemy that allow our inner essence to shine bright!
Join Heath and Nicole to generate a fun loving community of fellow appreciators!!
Heath and Nicole Reed delight in team-teaching experiential classes that invite participants to grow their positivity, happiness, and loving kindness. Heath and Nicole co-founded Living Metta 17 years ago, and use the container of their business to coach healing practitioners, yogis, and leaders results-driven techniques that enhance health, wellness and thriving relationships. And Heath and Nicole utilize the playground of their 22-year relationship as a living laboratory with the goal of generating and sustaining larger amounts of ease, flow, and fun! Join the Reeds as we put to practice potent life hacks to establish harmonious thriving communication and connection!!
Space is limited, so sign up today!
–Licensed Massage Therapists receive 2CEs for their licensure renewal for attending this course.
Get the early price of $20 before Nov 18th; $30 after Nov 18th